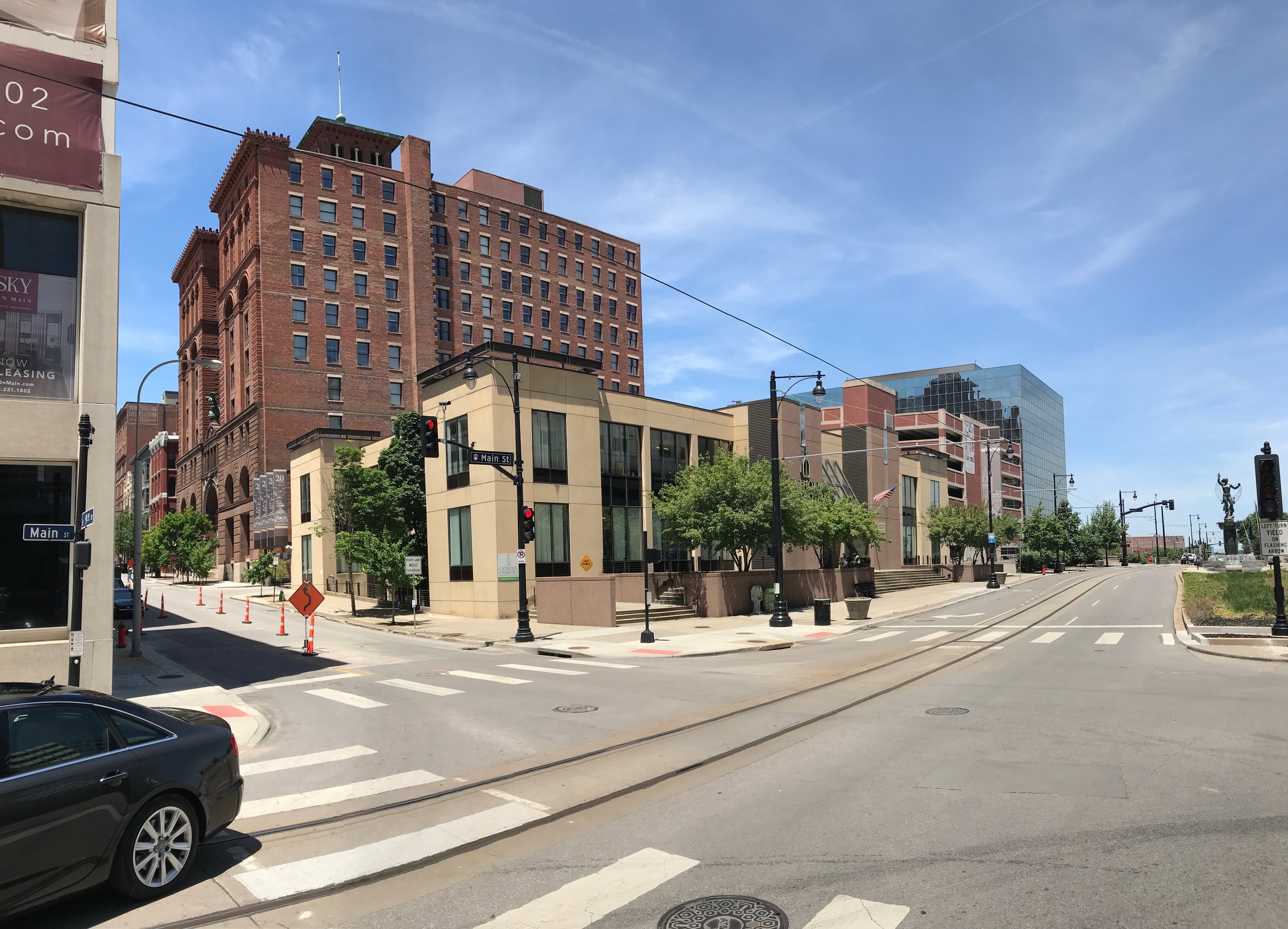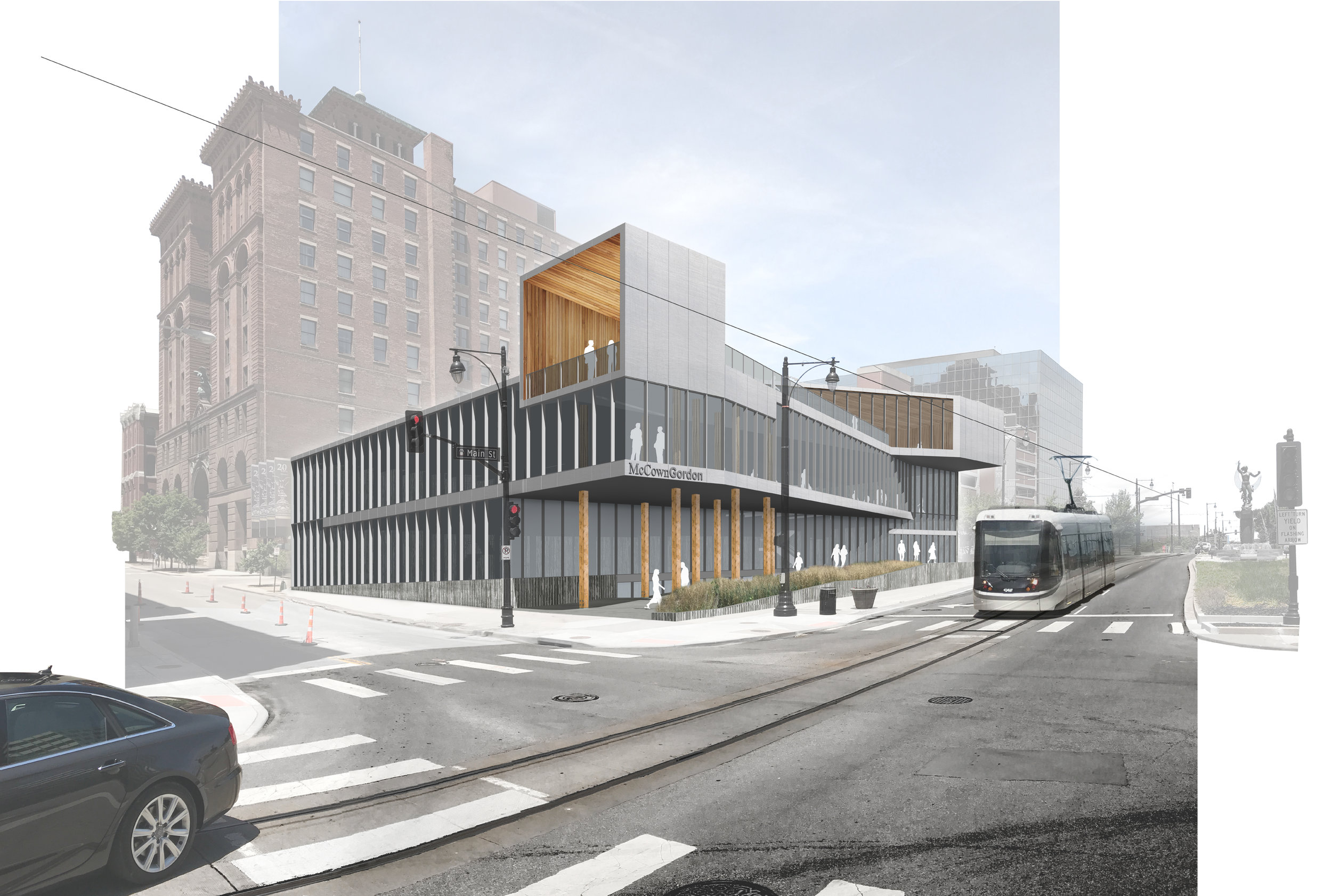 EXTERIOR RENDERING | helix architecture + design
Designed by Trevor Hoiland while at Helix Architecture + Design. This project is the future Headquarters for McCownngordon Construction Company. My task on this project was to create artistic renderings that focused on materiality function and space. I worked closely with Trevor to capture the appropriate essence within each image. Tools used: Cannon DSLR, Sketchup, Podium, and Photoshop
OFFICE RENDERING
Combination of Sketchup exports -> materials, lighting, photo-blending done in Photoshop. Fun fact: i was able to capture the outside perspecitve photograph by standing on the neighboring parking garage.
LOBBY RENDERING
I believe renderings should be playful and tell a story. In these set of renderings you will notice that elements bleed off the page. I see it as a fun way to captivate the viewer and frame the main function of that space.
PENTHOUSE RENDERING
I like to use silhouette entourage in my renderings over real color photos of people. I believe having unnecessary amounts of color, details of faces, etc. in the rendering takes focus away from the real intention of the image.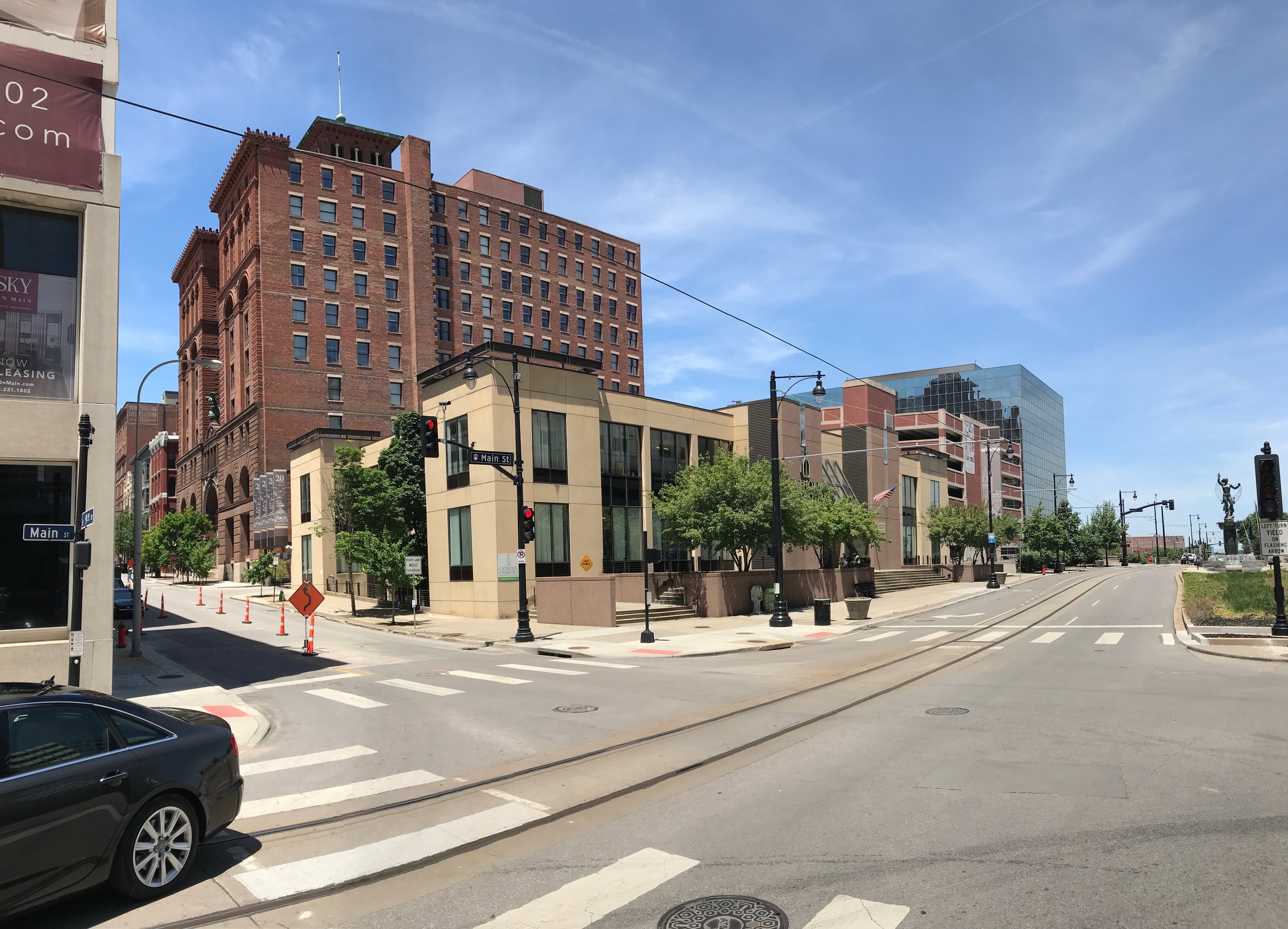 EXISTING BUILDING
Helix design team decided instead of tearing the structure down and build from scratch, why not strip it down to its bones and build onto it. This Photograph is the base I used for the Exterior rendering. It's a panoramic combined of 3 separate side-by-side photographs.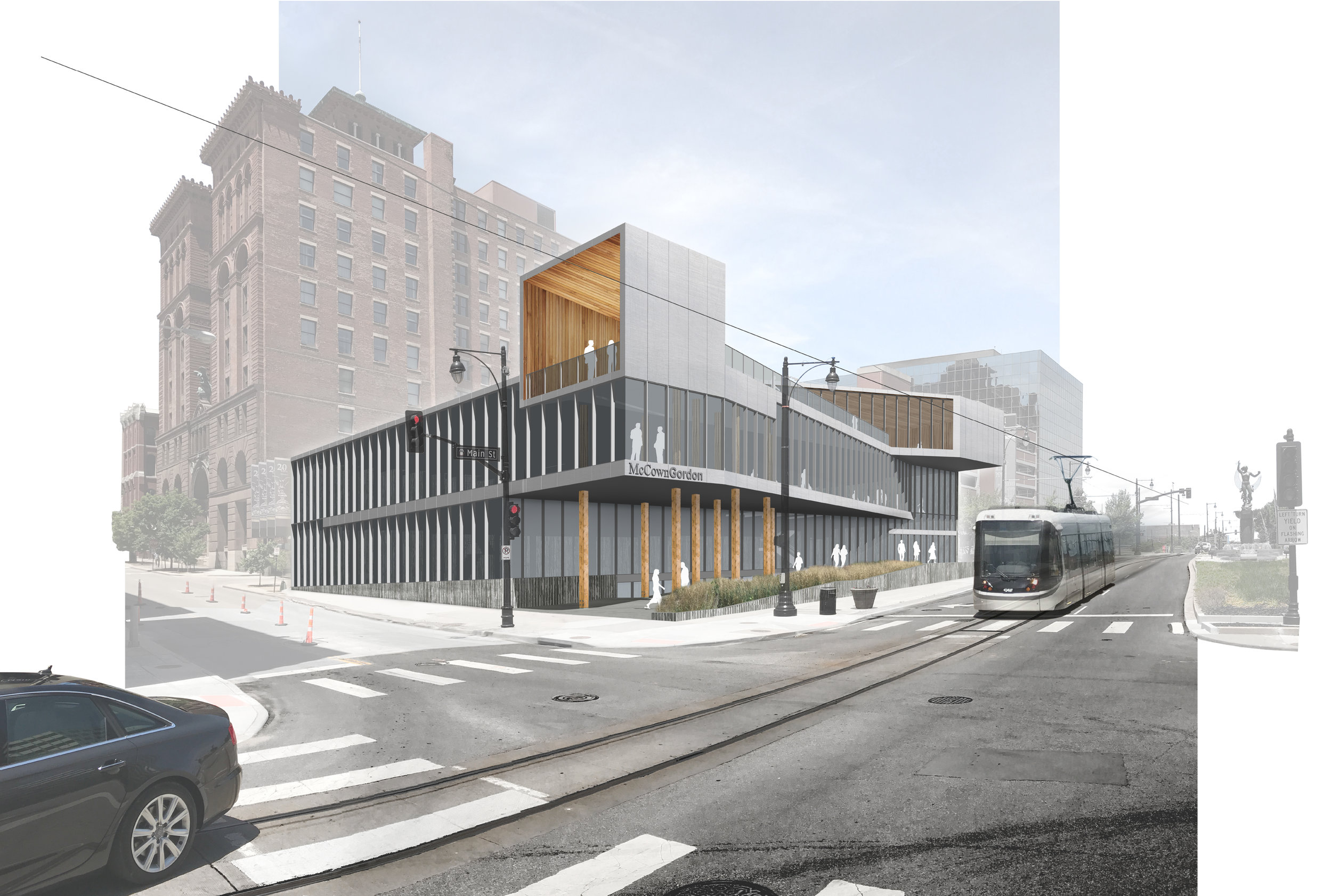 EXTERIOR RENDERING | concept
Early vignette rendering while in Schematic Design phase. This design was a wild-hair idea Trevor came up with days before the end of Schematic Design deadline. The image above was finished the night before that final presentation to McCownngordon. They loved the boldness and geometry of the design and decided to pursue this design into Design Development. Notice, not much changed through DD but the most noticeable was the Penthouse "lookout". It was eventually re-configured to provide better views of the city.
EXTERIOR RENDERING | final design
A few materials and details have changed during CA but the building is expected to be completed by the beginning of 2019.