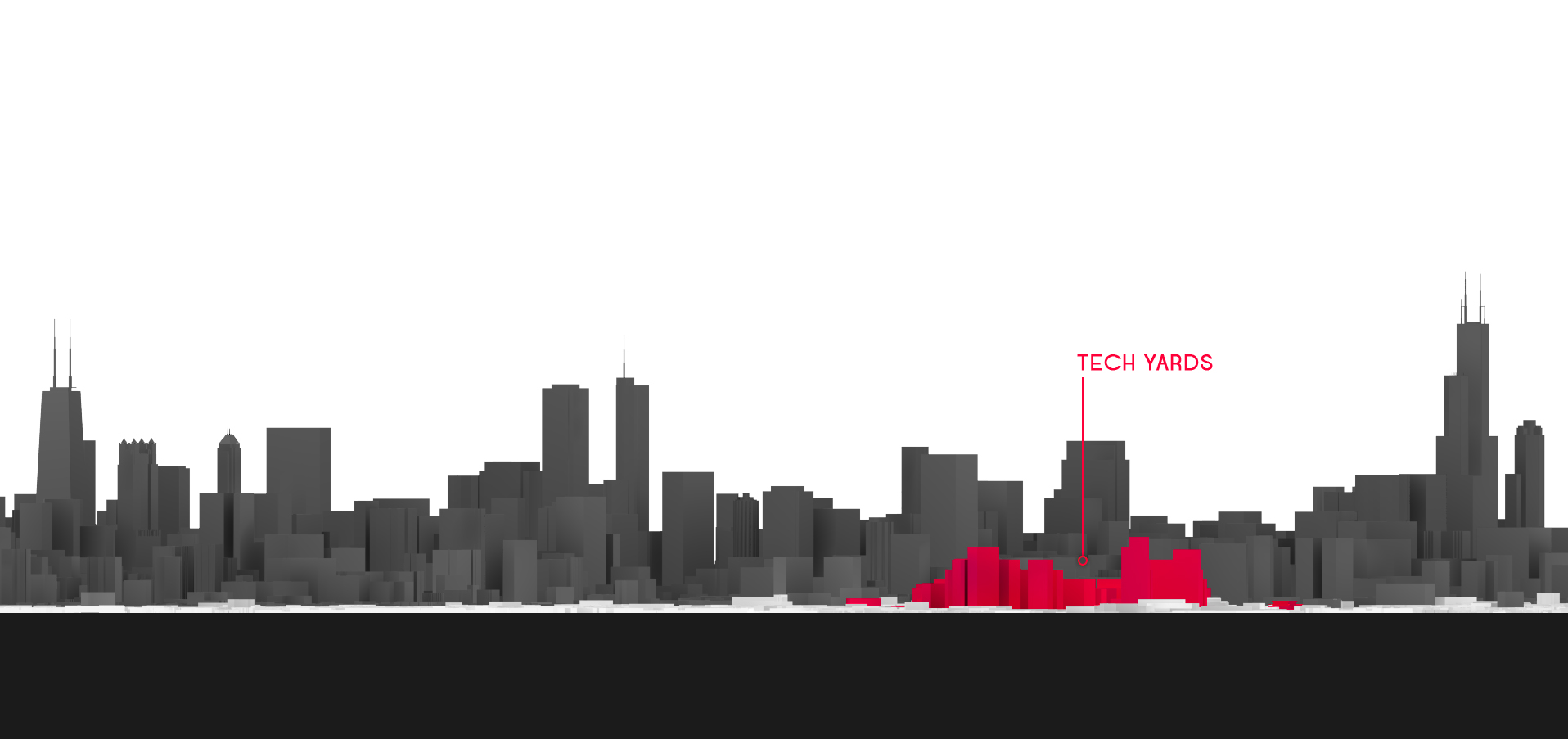 THE CIRCUIT| transportation hub
The Circuit builds upon the Chicago River Trail Action Plan, the Goose Island master plan, the 606 Bloomingdale Trail, the water taxi, and the existing Metra line to create greater, more sustainable connections. This multi-modal transportation hub brings Chicagoans to the area via train, bus, bike, car, and foot and improves the lives of commuters and neighbors alike.
THE GENERATOR | tech innovation center
The Generator is the inclusive epicenter for collaborative exchanges of creative ideas and services, it fills the city's need for expansion of innovation, creativity, and opportunity in the North Branch Industrial Corridor.
FIREHOUSE | adaptive reuse
Adaptive Reuse of the historic firehouse is a strategy implemented in the schematic stage to appropriately celebrate its character and historic function by repacking it with modern live-work function.

LOGO | design
The logo was inspired by the components on a circuit board.
MASTER PLAN | program
Master Plan - complete site plan overview of Tech Yards and all the essential program components after phase 1-4. Site plan graphic created by Taylor Allen, M.L.A student - Kansas State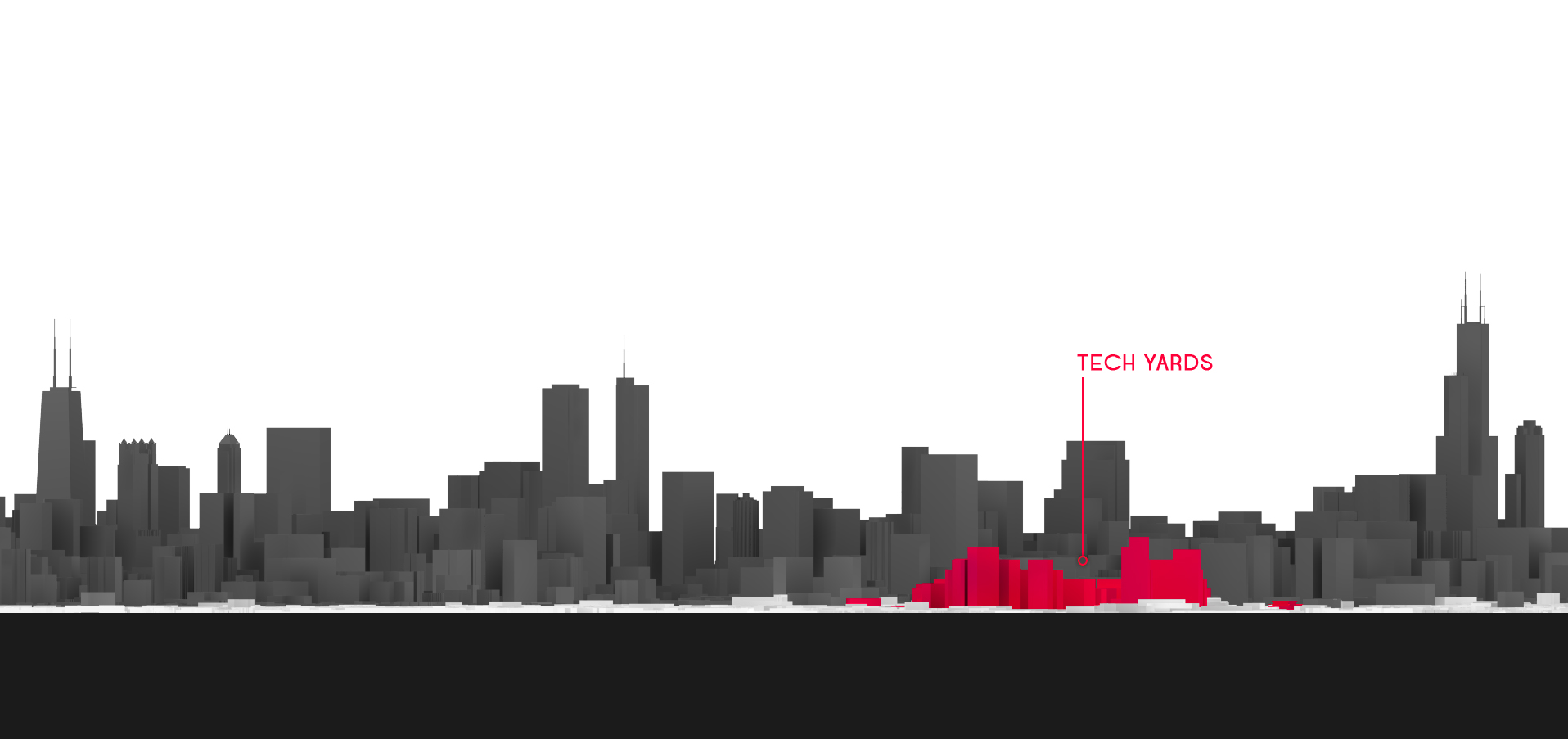 CONTEXT SECTION
Tech Yards height and mass relationship to Downtown and surrounding Chicago neighborhoods.
AERIAL VIGNETTE
Aerial diagram of Tech Yards contextual relationship to downtown Chicago.